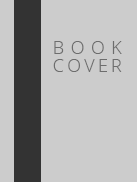 Academic
RCS : Old Testament VIII - Psalms 73 - 150
---
Outline: The Reformation Commentary on Scripture introduces a wealth of Reformation-era commentary on Scripture that is largely unknown and for the most part unavailable in English. Arranged by the books of the Bible, the commentary allows the living voices of the church at that critical moment to speak again as they engage the sacred text. While the giants of the ear are well represented, readers will also be introducted to a host of figures with whom they are previously unfamiliar, yet who contributed to the Reformation in important ways. In doing so, the Reformation Commentary on Scripture demonstrates both the unity and diversity of thought that characterized this vital period in the history of the church. Employing the highest level of scholarly research, the Reformation Commentary on Scripture presents Reformation-era commentary in a clear and straight-forward manner. Commentary excerpts have been selected for their succintness of expression, clarity of thought, deep of insight, universal relevance, rhetorical power, and theological consonance with the tradition of Christian orthodoxy, all the while highlighting the distinctive contributors of the Reformation. The Reformation Commentary on Scripture has four goals:
1. Renewing contemporary biblical interpretation by bringing to light Reformation-era biblical interpretation.
2. Strengthening contemporary preaching through exposure to the biblical insights of the Reformation writers.
3. Deepening understanding of the Reformation and the breadth of perspectives represented within it.
4. Advancing Christian scholarship in the fields of historical, biblical, theological and pastoral studies.
The Refomation Commentary on Scripture is a twenty-eight volume biblical commentary bringing the insights if the Reformation to the contemporary church. Incorporating the accurate and readable text of the English Standard Version of the Bible (ESV), these volumes assamble exegetical and theological comment on the entire canon of Scripture by a vast array of Reformation-era thinkers and leaders. The series boasts internationally recognized scholars of the history and theology of the Reformation as translators and editors, whose aim is to retrieve the wisdom of the Reformers for the renewal of the church today.
In this volume, the author guides readers through the diversity of Reformation-era commentary on the second half of the Psalter. Represented herein are well-known voices as well as lesser-known figures from a variety of theological traditions, including Lutherans, Reformed, Radicals, Anglicans, and Roman Catholics, many of whose comments appear for the first time in English. By making available a variety of resources - including commentaries, sermons, treatises, and confessions - this volume enables scholars to better understand the depth and breadth of Reformation commentary, provides resources for contemporary preachers, and offers keen insights to all who trusts that their help comes from the Lord.

---
Availability
| | | | |
| --- | --- | --- | --- |
| 14247C1 | 223.207 | My Library | Available |
Detail Information
Series Title

Reformation Commentary on Scripture

Call Number

223.207 Se1p

Publisher

IVP Academic

:

Illinois, USA

.,

2018

Collation

488

Language

English

ISBN/ISSN

978-0-8308-2958-3

Classification

223.207

Content Type

-
| | |
| --- | --- |
| Media Type | - |
| Carrier Type | - |
| Edition | - |
| Subject(s) | |
| Specific Detail Info | - |
| Statement of Responsibility | - |
Other version/related
No other version available